Merde or just plain kak?

It is easy to fall in love with France. The country is beautiful, their wine exquisite, the cuisine differently divine and the people always seem so cool and elegant. It is also the country who made the guillotine a famous instrument… and you don't need to be Nostradamus to know where this is going… suffice to say that Roman Poite has suffered the 21st century equivalent of a beheading in Social Media from mad and raging Springbok hoi polloi.

Unfortunately, the French official was guilty of very poor officiating in Saturday's test between the All Blacks and the Springboks… or rather he was merde or just plain kak! That said, everyone makes mistakes, we are human after all and this human element is what we love or love to hate about rugby. Or do we?

Has technology and the professional era removed the human element of rugby? Do we expect our heroes to make every tackle, to pass each ball backwards, to throw every ball in straight? It sounds like automation and completely devoid of the very emotion that's stirred when playing and watching sport.

It doesn't mean that we have to excuse poor play or officiating oh contraire, we need to use technology to rigorously monitor and assist decisions and improve the standards of both players and referees.
Quote / Tweet of the week
@Oom_Rugby: I wonder what Frik Du Preez favourite skincare brand was ; ) RT @Francoishougi: My favourite skincare brand @DermalogicaSA entered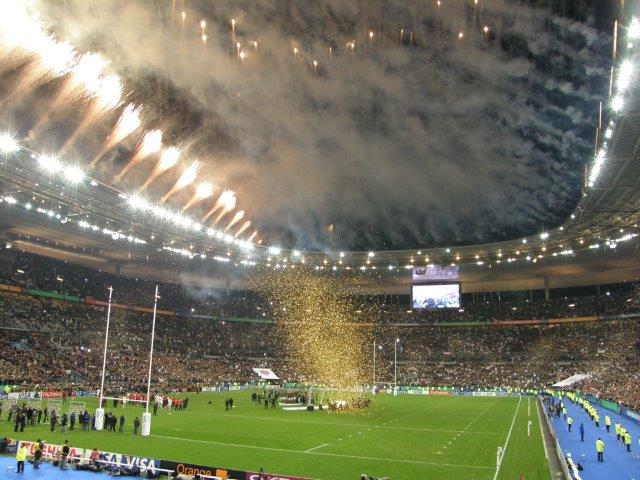 A professional referee in today's rugby has an obligation to be as good with his calls as the players have to be with their execution on the field and be measurable and accountable. Why not use the same stats that determine most carries, distance gained, tackles made, rucks hit blah blah blah to evaluate the referee and res ipsa loquitur or let the facts speak for themselves?

The IRB is the sole and secret judge of all the referees and apparently selects on merit from an 'elite' panel with the added condition that the referee must be a neutral. This system is flawed and the Southern Hemisphere has been the recipient of too many 'second tier' officials and its time the powers to be from SA, NZ and Aus stage a revolution of their own.

Rugby is no longer about just playing or emotion or technology, it is about competing for the entertainment spend in a tough economy - people vote via Twitter, Facebook and ultimately by their feet and we will see less and less people bothered to watch a test match where one man can determine the outcome. Is that not why the guillotine made its appearance in the first place?